Job Announcement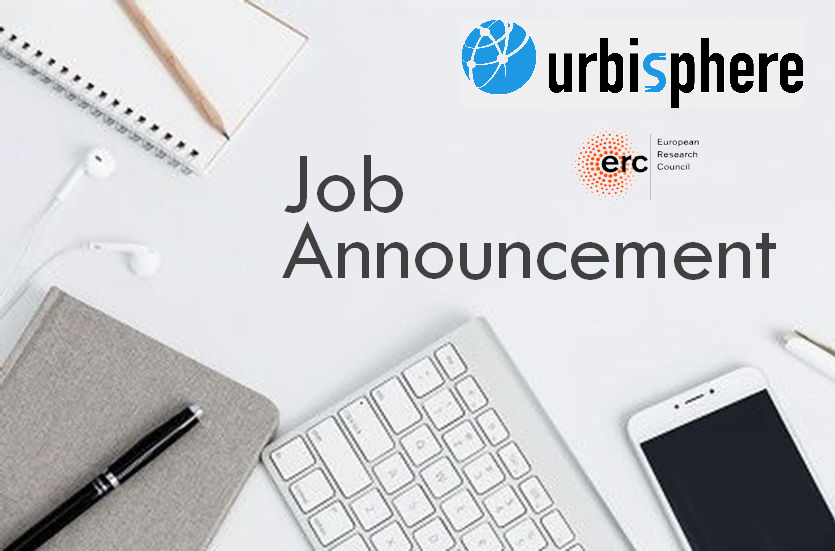 The Chair of Environmental Meteorology in the Institute of Earth and Environmental Sciences at the University of Freiburg (Germany) offers a paid
Doctoral position in the area of urban radiation observations and modelling
Start-date: April 1, 2022 to Summer 2022 (negotiable), 3-year contract as paid employee according to E13.
We are seeking a doctoral student to work on modifications of solar and terrestrial radiation in the atmospheric boundary layer above and downwind of metropolitan areas. The thesis research aims at measuring, assessing and modelling changes in downwelling radiative fluxes due to the impact of urbanization and urban emissions. A field campaign with multiple high-quality radiation sensors will quantify direct and diffuse solar irradiance and terrestrial irradiance upwind, directly above and downwind of Paris, France. With the help of a co-located ceilometer network and numerical modelling, the aim is to identify radiative changes and urban-scale forcings. A key question will be the sensitivity to urban aerosol, urban cloud cover changes and the urban boundary-layer heat island.
The degree will be undertaken in the Faculty of Environment and Natural Resources at the University of Freiburg (Germany) in the field of Geosciences in close collaboration with the University of Reading. The thesis is to be jointly supervised by Prof. Dr. Andreas Christen (University of Freiburg, Germany) and Prof. Dr. Sue Grimmond (University of Reading, UK). The position and thesis are part of a large multi-institutional effort to quantify and model the effects of cities on the climate system and funded by the ERC Synergy Grant "urbisphere" in collaboration with partners in France, the UK, Greece and Germany.
The work place will be in Freiburg, Germany. The successful candidate will participate in setting-up and overseeing radiometer measurements in the Paris region and undertake research exchanges at the University of Reading.
Applicants must hold a M.Sc. in meteorology, environmental sciences, environmental physics, physical geography or a related field. Key competences include ability to program and operate sensor networks, ability to perform field work, work with large datasets and time-series and knowledge of urban and boundary layer meteorology, ideally also statistical analysis skills, and experience in the use of forecast models / products. A M.Sc. thesis in a related area, with experience in regional climatology, urban climatology, or environmental data analysis is advantageous. Language requirement: English. Knowledge of German and/or French is an asset. The employment is according to TV-L E13 (at the usual 65% level).
If you are interested in this opportunity, please submit:
Letter of intent detailing why you are interested in this specific area of research and how your previous studies and experiences qualify you for the proposed research.
Curriculum Vitae listing your education and any scientific publications, conference presentations or talks, programming and language skills.
Copies of your university degree(s) with grades (B.Sc. and M.Sc. certificate / Diploma certificate and transcript), or alternatively documents that demonstrate completed degree requirements with grades.
Suggestion of two referees with contact details.
Please note that although the project has been approved, the position is subject to final administrative approval.
We particularly encourage applications from women for the position advertised here. International applicants are eligible to apply.
Please send in a complete application along with the above-mentioned supporting documents by February 28, 2022 at the latest. Please send documents with reference to "Urbisphere Doctoral Position" to the following address in written or electronic form (max 10 MB). All electronic submissions will be confirmed.
Prof. Dr. Andreas Christen
Professur für Umweltmeteorologie
Albert-Ludwigs-Universität Freiburg
Werthmannstrasse 10
79085 Freiburg

Email:
andreas.christen@meteo.uni-freiburg.de
For further information, please contact Prof. Dr. Andreas Christen (andreas.christen@meteo.uni-freiburg.de)