Household surveys in Berlin and Stuttgart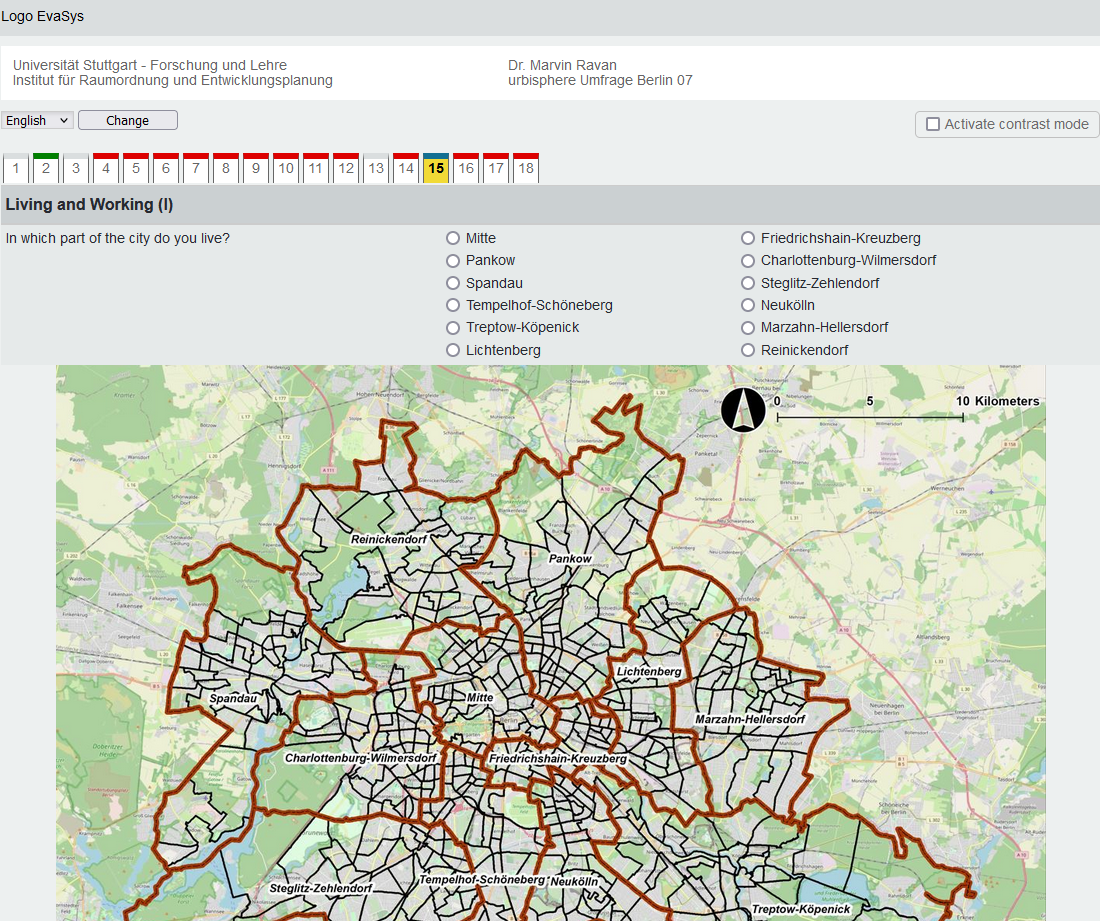 Currently, two household surveys in Berlin and Stuttgart are being conducted by the University of Stuttgart on the topic of adaptation to climate change, especially heat stress. A total of 10,000 randomly selected citizens in Berlin and 6,000 in Stuttgart are invited to the online surveys.
The surveys aim to provide new insights into how the residents deal with heat stress and to capture adaptation strategies of different population groups as well as their mobility behaviour during hot days. This information is not available in normal statistical data. The questionnaire will further help the assessment of human vulnerability and inform future heat adaptation strategies in Berlin and Stuttgart.
Contact persons for questions regarding the surveys are Prof. Dr. Jörn Birkmann (E-Mail: joern.birkmann@ireus.uni-stuttgart.de) and Dr. Marvin Ravan (E-Mail: marvin.ravan@ireus.uni-stuttgart.de).